We hope to hear from you and offer you an opportunity to get involved in this Christian outreach today.
Center Court Ministries

attn: Jack Center
1201 Foothill Court
Nashville, TN 37217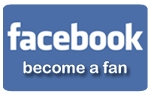 Also, please feel free to email me at
jack@centercourtministries.org
or call
615-429-5225
with any questions you may have concerning our ministry. Or, for general questions:
info@centercourtministries.org
.
Prayer
The biggest need in any ministry is prayer. We would love you to become one of our prayer partners, lifting up our needs before the Lord daily. Most importantly, we do pray for others and please let us know how and what we may pray for you.
Time
We would like for you to become a part of our team of people who represent Center Court Ministries at athletic events. As I cannot be at all the sporting events that we have planned, we need people like you, who would help represent us. Many tournament directors now have a way of having a short Sunday morning service because of CCM.
Financial
With the starting of Center Court Ministries, we have some immediate financial needs. My team and I hope that you will become a partner with us to help make a difference in the lives of many.
If you feel moved to support our ministry you may
donate online
: Your donation to CCM will be greatly appreciated.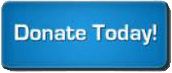 "All funds raised by Center Court Ministries are received by United Charitable and become the sole property of United Charitable which, for internal operating purposes, allocates the funs to the Project. The Program Manager or Donor-Advisor makes recommendations for disbursements which are reviewed by United Charitable for approval."
The Center Court Ministries is a project of United Charitable, a registered 501(c) (3) public charity, EIN 20-4286082. Donations are tax-deductible as allowed by law.
UC Privacy Policy | UC State Fundraising & Solicitation Guidelines | UC Nondiscrimination Policy